Regular price
$92.08 USD
Sale price
$46.00 USD
Unit price
per
Sale
Sold out
Introducing our Handmade Handsfree Dog Leash – the perfect blend of functionality, style, and eco-conscious craftsmanship. Meticulously crafted by skilled artisans, this leash is designed to enhance the bond between you and your furry friend while making a positive impact on the environment. 
Benefits: 
Hands-Free Convenience:
Hands-free design allows the dog owner to engage in various activities without constantly holding onto the leash. Whether jogging, hiking, or simply enjoying a hands-free stroll, this design provides convenience and freedom of movement. It allows the owner to use their hands for other tasks while maintaining control over their dog.
Enhanced Safety and Control:
The circular handsfree leash offers enhanced control over the dog's movements, especially in crowded or unpredictable environments. The continuous loop allows for quick and precise adjustments, promoting better communication between the owner and the dog. This increased control can be crucial in situations where immediate responses are needed to ensure the safety of both the dog and those around.
Durable and Long-Lasting:
When crafted with quality materials and attention to detail, handmade handsfree leashes can be highly durable. The use of sturdy materials and thoughtful construction ensures that the leash can withstand the wear and tear of daily use, providing a long-lasting and reliable solution for dog owners.
Reduced Strain on the Body:
Traditional leashes can cause strain on the arms and shoulders, especially during extended walks. Handsfree leashes distribute the force more evenly across the body, reducing the risk of discomfort or injury. This is particularly beneficial for individuals with physical limitations or those who enjoy longer walks with their dogs. 
Quality Craftsmanship:
Handcrafted handsfree dog leads often boast superior craftsmanship compared to mass-produced alternatives. Skilled artisans can pay meticulous attention to detail, ensuring the lead is durable, reliable, and capable of withstanding the wear and tear associated with daily walks and outdoor activities. This commitment to quality craftsmanship enhances the overall longevity and performance of the handsfree lead. 
Sustainable and Eco-Friendly Materials:
Many handmade handsfree dog leads are crafted using sustainable and eco-friendly materials. This commitment to environmental responsibility aligns with the growing trend of pet owners seeking products that minimize their ecological footprint. Choosing a handmade lead made from eco-friendly materials not only benefits the environment but also supports ethical and sustainable practices in the pet accessory industry. 
Supporting Local Businesses and Artisans:
Purchasing a handmade handsfree dog lead contributes to supporting local businesses and skilled artisans. By choosing a product crafted by individuals in the community, dog owners can help sustain and promote the growth of small businesses. This direct support not only fosters a sense of community but also ensures that the handsfree leads are produced with care and passion, adding a unique and personal touch to each item.
Conscious Living:
Make a positive impact on the environment by choosing a leash that embodies sustainability and eco-consciousness. Our commitment to using sustainable materials reflects your dedication to a more responsible and mindful way of living.
Planting a Tree for Every Order:
By choosing our products, you're not just making a purchase; you're making a positive impact on the planet. For every order you place, we commit to planting a tree, creating a chain of benefits that extend far beyond the transaction. Below is a live number of tress in our companies forest. Find out more here.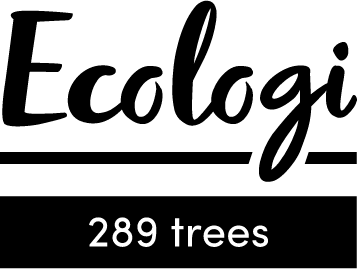 Measurements:

Leash Option:
Crossbody Handsfree - Approx 180 cm (70 inches)
Regular Leash - adjustable up to 2,5 m (98 inches)

Care:

Machine wash on cotton 40 degree cycle
Do not bleach
Tumble dry on medium
Iron on cotton setting
Do not dry clean
Order processing times:
There is no pre-made stock for this leash. 
It will take 3 - 5 days to dispatch your order from our studio in London, United Kingdom.
Share
View full details